Fountiain Valley Firefighters Association
2016 Firefighter of the Year
Craig Ritter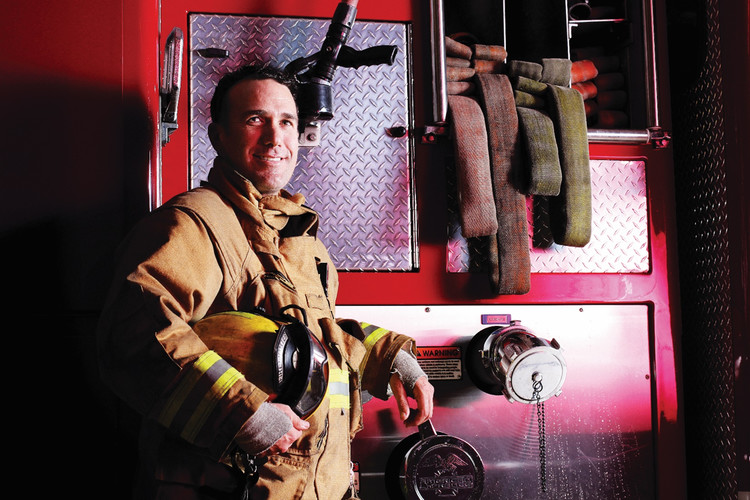 Photo credit: Lynn Seeden
A 14-year veteran with the Fountain Valley Fire Department, Craig is our most seasoned and experienced Firefighter/Paramedic. Craig's experience and knowledge of his job has allowed him to be a mentor and leader to his fellow firefighters. He sets an excellent example of a strong, selfless work ethic and positive attitude. Craig can always be counted on to do the right thing. In 2012, he was awarded the CSFA Medal of Valor in Sacramento for risking his own life off-duty to help save a victim of a vehicle accident on a busy freeway.

Craig has gone above his normal duties to serve this department. Currently, Craig is serving on the Strategic Planning Committee, which is helping shape the future direction of this department. Also, Craig's experience as a Hot Shot has allowed him to represent our department as a Wildland Instructor at CNET. He has served as a past Board Member of our Firefighters Association. Craig is a constant staple at our Association community events and has sacrificed countless hours both on and off duty serving his fellow firefighters and the community he works for.

It is with great honor that the Fountain Valley Firefighters Association presents Firefighter/Paramedic Craig Ritter with the well-deserved 2016 Firefighter of the Year award.